FOCIS Goes to ALAI 2018
---
FOCIS Symposium at ALAI 2018
Featuring faculty from several Latin American FOCIS Centers of Excellence (FCEs)
Wednesday, May 16, 2018
10:30 am – 12:30pm (symposium #12)
Symposium Chair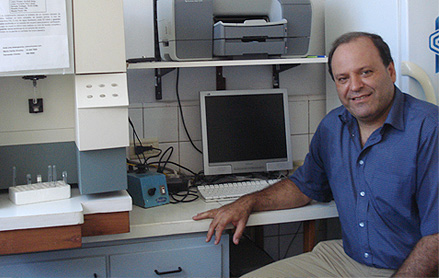 Dr. Guillermo Docena
Profesor Adjunto de Inmunologia
Investigador Principal de CONICET
Vice-Director Instituto de Estudios Inmunológicos y Fisiopatológicos IIFP
FCE Director
Universidad Nacional de La Plata, Argentina
Quick Links
---
Symposium Agenda
Wednesday, May 16, 2018
Approaches to study and manipulate CD8+ Tregs -
Dr. Ignacio Anegón (Nantes University FCE, France)
Modulating the immunological synapse to enhance pathogen immunity and reduce detrimental inflammation -
Dr. Alexis Kalergis (Millennium Institute on Immunology and Immunotherapy FCE, Chile)
Cellular aspects of graft rejection in small bowel transplantation. Clinical and animal model studies -
Dr. Martín Rumbo (Universidad Nacional de La Plata FCE, Argentina)
A role for sialophorin (CD43) as a pathogen sensor -
Dr. Yvonne Rosenstein (Universidad Nacional Autónoma de México, México)
Travel Grants
FOCIS is pleased to offer a limited number of travel grants. Each FOCIS Center of Excellence (FCE) based in South America and Mexico will competitively select up to two trainees to receive a travel award to attend FOICS Goes to ALAI 2018.
Trainee nominees recive a $500 travel grant to cover their travel expenses related to their attendance. Trainee nominees should note the FOCIS Travel Award Reimbursement Policy when planning their participation.
To be eligible for a travel grant, a trainee must be nominated by their FCE Director.
ALAI 2018
ALAI 2018 will be held in Cancun, Mexico, from May 14-18, 2018. Visit the below meeting websites to view the full conference program, register, submit your abstract, and learn more.